Body / Negative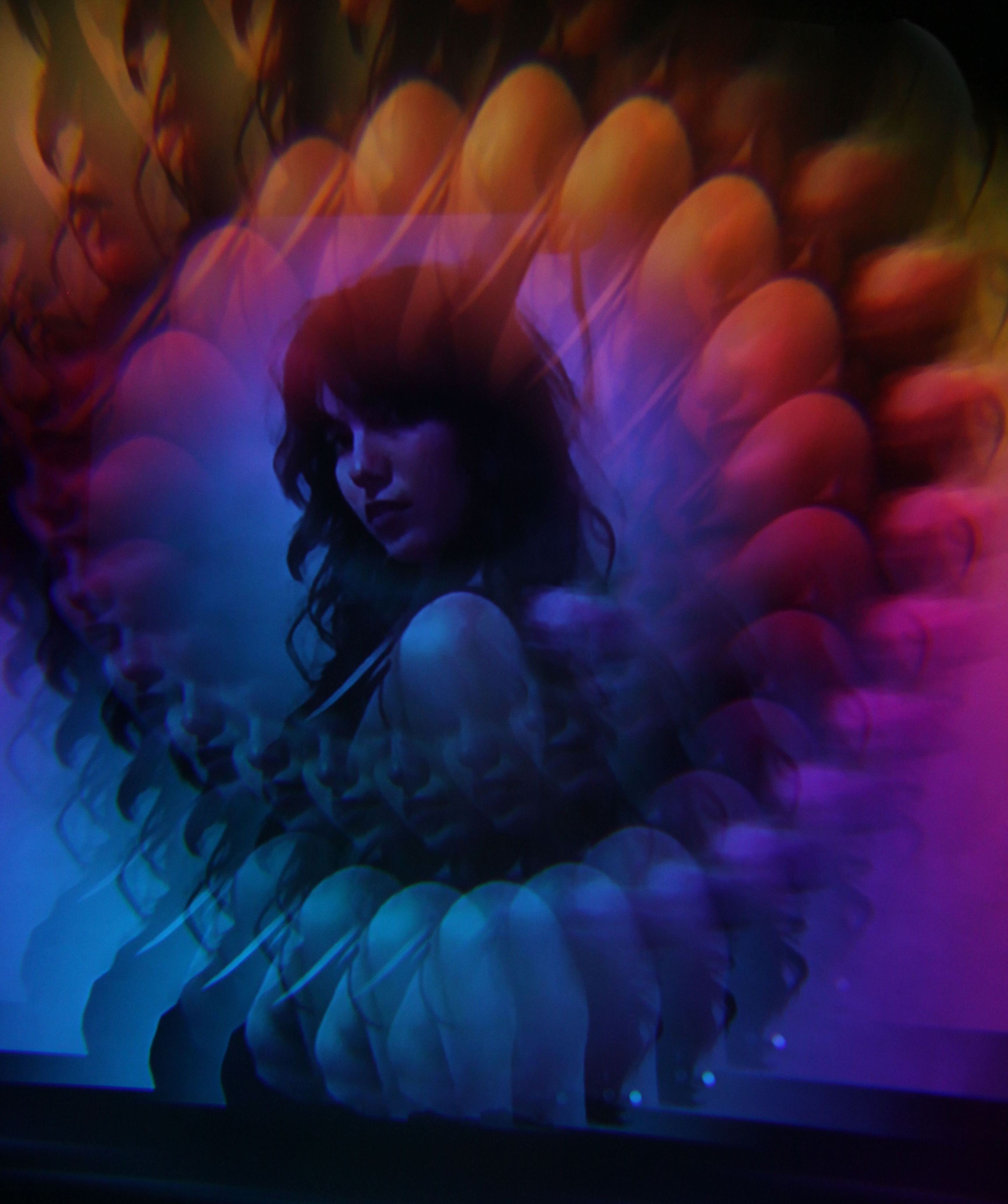 Releases:
Fragments
Fragments Remixed
22 year old queer, nonbinary ambient artist, multi-instrumentalist, and producer Andy Schiaffino combines rich textures, the nostalgic hiss of tape, and field recordings into loop-based glimpses of songs on their first full-length release, Fragments, due October 2020 on Track Number Records.
Schiaffino's upbringing lent a hand to the music they'd make in their adulthood. Raised in a Catholic, Spanish-speaking immigrant family, they grew up on classical music and opera, even practicing classical piano as a child, which fostered an undying love for all things paradisiacal. Becoming bored by the confines of classical piano in their adolescence, Schiaffino began writing short, field recording-based ambient works, often recorded in lo-fi capacities and living as unfinished, perfectly imperfect pieces. Schiaffino would continue to write and record privately until the creation of their pseudonym body / negative in late 2018.
After playing their first live show opening up for post-punk group Cold Showers and shoegaze artist Tamaryn in January of 2019, they'd go on to release an EP and play a handful of shows, sharing the stage with acts such as Seefeel and Street Sects. Live shows are an intimate experience for body / negative - every show consists of them sitting on the stage, cross-legged behind a suitcase full of gear, with improvised visuals designed by San Diego-based multimedia artist Xavier Vasquez further masking Schiaffino with shadows. Their live sets visually and sonically transport listeners to new horizons situated beneath the stars.
The upcoming full-length release Fragments is an in-depth exploration of the concepts first introduced on their debut EP Epoche, released in March 2019 on Dune Altar Records. Fragments lives between two worlds - an eerie, decaying world of disintegrated vocals with plinky toy pianos, and an ethereal world of reverb-laden guitar. The polarity of the record's sonic components reflect the same polarity found in Fragments' lyrical themes; light and darkness, death and life.
Fragments is predominantly produced by Schiaffino, who prefers to work within constraints with a negligible amount of gear and unconventional tunings which allow for optimal creative freedom. Album opener "Figure 8" is a cover of a cover - originally a children's song on the educational cartoon Schoolhouse Rock, made popular by Elliott Smith's cover. Schiaffino creates a new life for the song, inspired by electronic luminaries The Caretaker and William Basinski. "Figure 8" is a hauntingly fragile track, reminiscent of what would emit from your record player as you play a dusty and scratched record. The album moves forward into gradually lighter territory, with celestial guitar and vocals in "Letterhead," minimalist piano and spoken word in "Catholic Guilt," eventually making its way into the dream pop inspired closing track "The Big Sleep." One of only two tracks on the album featuring another artist (in this case, LA-based Void Of Course, the solo project of Numb.er and Froth's Nick Ventura), the song is deeply personal. Despite being the least gloomy song of all the record, "The Big Sleep" is a reflection on the artist's struggle with suicidal ideation following a severance of ties with a loved one. The track is warm and inviting as body / negative ruminates on the uncertainty of the afterlife, as they sing "black is finite / in the lace / outside."
Inspired by tumultuous events in the artist's life, Fragments explores some of the deepest crevices of their most profound losses
Instagram
CURRENT NEWS
July 14th 2022 ︎
Nathaniel Eras
Now available for the first time on all digital streaming platforms, 3 previous releases: Unearthed, Portals, and The Diamond Shaped EP.
April 29th 2022 ︎
Out Now:
Wilshire Corridor - The Bleeding Coast.
Now available on all digital platforms.
LTD Edition Cassette available on Bandcamp
.
April 20th 2022 ︎
We're excited to share with you the first track "Lighthouse Falls Into The Sea" from Wilshire Corridor upcoming album The Bleeding Coast available on all digital platforms April, 29 2022.
Pre-order Now:
The Bleeding Coast Limited Edition Cassette
.
Aug 13th 2021 ︎
Today we're excited to share with you body / negative's
"Fragments Remixed" EP

Available on
all digital platforms
.
Remixes by:
deathscott
Midwife
Wilshire Corridor
Amulets
Chasms
Tempers
Fragments Remixed
is a collaborative EP of tracks reworked and reimagined by a collection of body / negative's most admired musical artists. Entirely redone remotely and with complete creative freedom, the six artists brought on by body / negative's Andy Schiaffino were encouraged to breathe their own life into
Fragments
, their 2020 release.
July 30th 2021 ︎
Out Now:
"Figure 8 (Amulets remix)"
the second single from body / negative's upcoming EP "
Fragments Remixed".
Available on all digital platforms.
"
Fragments Remixed" will be available on Auguts 13, 2021.
Pre-order EP on
Bandcamp
.
July 16 2021 ︎
Out Now:
body / negative's new single and video
"Safe As House (Tempers rework)"
from their upcoming EP
Fragments Remixed
available on August 13, 2021.
Single available on all digital platforms
.
Click HERE for video
.
Pre-order digital release on bandcamp
.
Video directed by:
Francesca Ruth Levi
Mastered by:
Dylan Neal
Stay tuned for more info.
July 07 2021 ︎
We're excited to share an early preview of body / negative's new single
"Safe as Houses (Tempers rework)"
from their upcoming EP "
Fragments Remixed"
Stay tuned for more info.
June 18 2021 ︎
Out Now:
body / negative - Song To The Siren (feat. Vinyl Williams)
Available on all digital Platforms
.
Feb. 17 2021 ︎
New Merch:
Limited Edition body / negative tote bags.
Limited to 25 bags.
Artwork by: Shelby Ballestero
Buy
HERE
.
TRACK NUMBER RECORDS
Los Angeles, CA,
About:

Track Number Records was born in Los Angeles with the main idea of bringing our friends music out to the public.

We look forward to continuing to grow and release albums by artist we believe in.





︎
︎
︎
︎
REQUEST TO BE ADDED TO OUR MAILING LIST